The Melancholy of Haruhi Suzumiya is an anime about the adventures of Haruhi, a girl obsessed with the supernatural. Along with Kyon and the rest of the SOS Brigade (A club she created) they encounter many supernatural situations all of which Haruhi is blind to, as well as doing a bunch of other stuff that Haruhi makes them do just because she feels like it.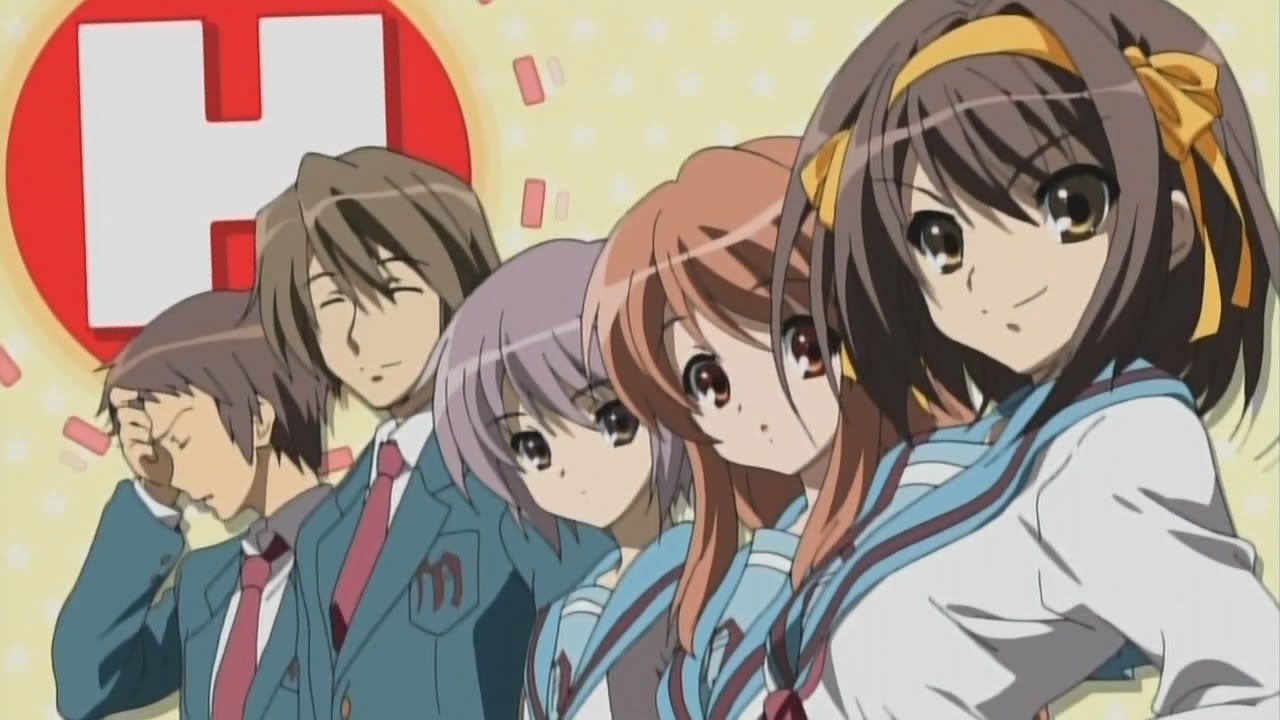 (Picture Courtesy of ProjectHaruhi.net)
When I was watching this anime, there was one factor that bothered me constantly. One major flaw that made it very difficult to watch. This flaw was Haruhi Suzumiya herself. I have never felt this angered by a character on TV in my life. The way she treats people, and even her friends! It is atrocious! So I really struggled through this anime. It actually put me in a bad mood for the whole time I was watching it, I even had to take a break from it for a few weeks to calm down.
(Image Courtesy of Animemay.com)
Excluding Haruhi, the rest of the show was wonderful. The characters were well done, complete with fun quirks and interesting backstories that resurface later in the show. The storyline is mostly interesting, although I have to warn you about the episode order. There are two different ways to watch the episodes. You can watch them in DVD order or broadcast order. You can decide which, however DVD order makes more sense.
The supernatural elements, in my opinion, were what really made this show great. Without them it would have been just another ordinary slice of life anime.
I really loved the action portions of this show. I really wanted to find out more about the backstory of most of the other characters, especially characters like Yuki Nagato.
Also you may notice that I have not included anything about the endless eight in this review. If you want to see my review of the endless eight or if you don't know what it is, I have a post on it coming up soon.
Please comment to let me know your thoughts.